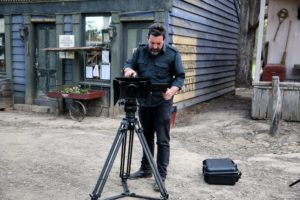 Jake worked at the Australian Broadcasting Corporation for 18 years on many of Australia's most loved programs such as the 7.30 Report, the Chaser's War on Everything, The New Inventors and many others. As a Television Producer and film maker Jake is very experienced in all aspects and genres of video production.
Jake has also produced several independent documentary programs most of which can be viewed for free on MerJa Media's YouTube channel.
Jake is an accomplished, award winning photographer. conceptual artist, editor and video camera operator.