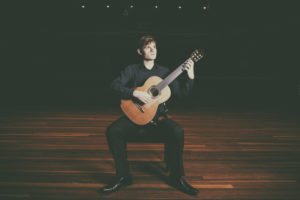 We can't wait to have one of Australia's most exciting young talents, Andrew Blanch, play his 'From Latin America and Beyond' program. Check out a sneak peek below ahead of his performance in our Utzon Room as part of the Classical Guitar Festival Sydney. Tickets selling fast. http://bit.ly/2iq46UV.

Posted by Sydney Opera House on Friday, 20 October 2017
Video by MerJa Media for Classical guitarist Andrew Blanch featured on Sydney Opera House Website!