The Snowman café is an old Kathmandu institution located just off  Freak st not far from Durbar Square.  The owner Ram Prasad  Manandhar started out bringing tobacco from local villages into Kathmandu, eventually he saved up enough to buy the building and open his own tobacco shop which in the mid 60s evolved into a coffee and cake shop. In those days hippies were travelling the overland trail from Europe to India and many wound up in Nepal where they could enjoy legal hashish and live on next to nothing. Ram says that at that time there were so many hippies wandering about barefoot, (and sometimes even naked) that cars could not get down the street.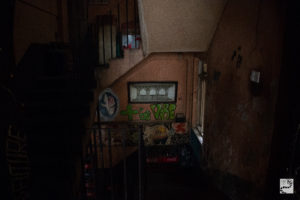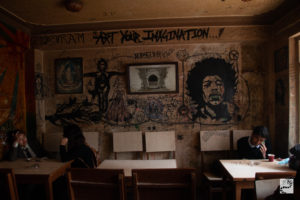 Hungry for the taste of western baked goods Snowman became one of the most popular hangouts for Westerners. Mathura Devi, the wife of Ram Prasad is a truly great baker, every morning before sunrise she is up making cakes in her kitchen on the third floor.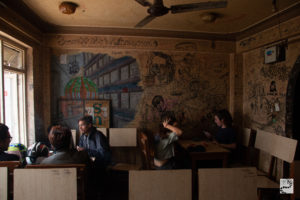 In the late 70s the overland trail came to an end as Islamic fundamentalists subverted and took control of the Iranian revolution, closing off the land route to Europe. The second blow fell when the USA's corrupt president Richard Nixon paid the Nepalese millions of dollars on condition that they criminalise marijuana use. The hippies were rounded up by the police and forcibly deported, mostly into India. Soon the heroin trade was booming
(apparently run by Nepal's own royal family with assistance from the Nepali army and the CIA!) and today you can meet Nepalese junkies hanging out just down the road near Durbar Square. Hashish is 30 times more expensive than in 1970 and a very cheap and low grade of heroin is now readily available. Thanks America!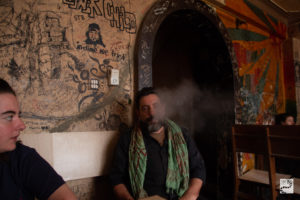 Snowman's survived though, adapting to the changing clientele by catering to young Nepali college students, Hendrix and the Beatles have been replaced by Nepali music on the cafe soundtrack. Nowadays most travellers stay in the tourist ghetto of Thamel but a few nostalgic older travellers still make their way to Snowmans for coffee and cake.